Digital Marketing Blog

Events
August 24, 2014
This video was shot in collaboration with Hyper Island in Singapore – Read more about Social lab here
I have been fortunate enough to be able to work in the "real world" a bit these past few months. It has been fun, and it has truly engaged me in the quest of turning the world into a website.
Not in the sense that I want to change the way we interact with each other, find a marquee tag for street lights and make window items clickable. No. I want us as marketers to start considering the methods, tactics and user funnels we use in the "digital world", as means to drive conversion in the "real world".
My main point being – the two are merging, and although we do not see the full extension of possibilities with the Internet of things yet, we are on the verge of this kind of evolution. However, we are in the early days, and just as in the early days of the web, user behaviour is still very simplistic and next to analogue. Thus you will have to use the equivalent tactics of the "Space jam 2" era, in order to decrease the friction between the perceptually two different worlds.
Or in other words:
1. Most of the stuff being shared online, happens offline and thus brands should spend their time trying to simplify online activation from the offline world if their goal is to get attention

and 

2. We are in the early days of this, and so our solutions cannot be that fancy. Even though the technology is there, the user behaviour is not and thus we have to simplify shit in order to make it work, instead of making it fancy fancy and expensive.

and 

3. Triggers are more important than coolness. Meaning a dot in the ground saying "Selfie spot" will actually induce more shares to the web, than a colossal blinking pillar with 2000 sqm of LED.
In the somewhat laughable video above, I elaborate on these thoughts.
This video was shot in collaboration with Hyper Island in Singapore – Read more about Social lab here
November 29, 2010
Have you ever been to an eMetrics conference? Well it is sure time you do go. Today I am proud to announce that I am a member of the eMetrics Stockholm Advisory Board for 2011. It is especially nice since I got asked to join by a person I truly respect in the web metrics field – Lars Johansson.
The run is now open!
Now it is time for you to think about if you have anything interesting that you would like to share in September next year in Stockholm. The Call for Speakers is now open and I am looking forward to seeing your application.
What are we looking for?
We're not looking for the half baked PowerPoint presentations seen at all the other conferences out there. We're looking for the original thoughts. We're looking for the "purple suff of metrics". Do you have what it takes to become an eMetrics speaker?
My story, and why this is important to me
eMetrics Stockholm was the first major conference that asked me to hold a talk. I had previously held talks at smaller conferences, workshops and sit down's with clients. However, I hadn't previously had the opportunity to get in front of the best in the business. The sharpest minds in the class. The pinnacle of the group in metrics. In other words, I hadn't had the opportunity to get my freshest ideas scrutinized by the best.
It was truly an honor for me. The talk went really well, despite I experienced some complimentary "8-mile" sickness before going on stage. However, it was my first time bent over the toilet before a talk and so it didn't bother me that much.
The crowd was exciting, I got a lot of questions, I had fun. It was truly a great experience. I got to meet Jim Sterne, the founder of eMetrics and I got to get some nods for a change, instead of the common hollow facial expressions I get when presenting a revolutionary idea to a client. People were really knowledgeable and they were also kind enough with their time not to put me on the spot.
The talk at eMetrics led to a series of talks during the following year. Both in Sweden and elsewhere. It was truly a great launch pad for my ideas and it gave me the opportunity to get the feedback I needed to evolve.
Perhaps that's why I decided eMetrics 2010 would be my last talk at a conference for a long while, perhaps ever. I really wanted to do it again and when asked the question I didn't hesitate. However, I am really not a presenter at heart. I am more of a student, and until I can invent a format where I can do a talk whilst being the student, I will hold back and listen instead.
And that's why YOUR participation is important!
Go to eMetrics Call for Speakers today and post your abstract. Let it be challenging. Let it be your first talk ever. If you feel you have an original thought or idea or format for your talk. Bring it on. I will read through everyone of the applications and I sure know the rest of the Advisory board will as well. (or at least I hope that's a part of the job)
April 17, 2010
I joined my websmurf friend @erikstarck for a day or two in the spirit of entrepreneurship. I had to kick back and work with Honesty stuff, but at the same time, I couldn't miss the opportunity.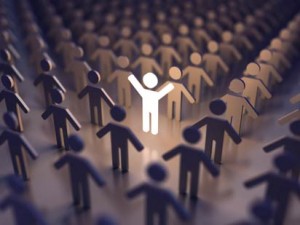 The day started out in a wickeid way. The place where the event was supposed to be located at was already occupied by squatters of the more nasty kind, namely old ladies. Why nasty you might ask? Well, if a person 50+ is determined about something, and they are Swedish, and they believe they have the right to do it… well, let's just say our culture doesn't allow for bargaining. I am sure that even though we would have put a million bucks on the table, this bulldog looking lady wouldn't have moved an inch.
So, we went for a walk, published tweets and tried to get a place where we could sit. Actually a quite good exercise for any bootstrap entrepreneur. Finally we got aided by the SAS Sheraton who had some nice and empty space in their lobby. This would do as cover for a while.
I am sure more will come out of this day. But for now I will switch writing strategy for one of our clients so I'll put the blog pen down for a minute or two.
Update one: I think I'll remove the SAS Sheraton link as they changed their mind. We're now on the look for a new place to stay. I think I might just go somewhere until all this settles. I need to put in some hours of work.
Update two: Finally we ended up at Grand Hotel where we got to borrow a really nice conference room. After a few first coffee less hours I was stuck with myself in a room, trying to figure out some gmail things along with another guy at the meet. I haven't really looked into gmail enough before, so I wasn't much of a helping hand. I guess now I will though as he showed me a neat filter feature as well as a social layer feature that one could possibly make use of. I am considering using gmail as a database :). Wouldn't that be something? I mean… in the search for social objects one could create a database in the cloud that was actually an email inbox… then those social objects could be shared within or outside the boundaries of e-mail. I don't know… people are used to sending and receiving e-mails and I think it would be a good way to reach out to the masses without having the obstacle of technology adaptation. E-mail as the base, then one would open APIs through a platform that translates the e-mails to other formats. Hmm.. perhaps thats… hmm… that's Wave… DOH… already done…
Anyhow. I ended up in a group of people who worked with creating an online store for a fashion concept. It was kind of neat as I have been longing to work with REAL products for quite a while. I sat down, started coding and noticed that my skills have improved quite substantially since I created the platform for bloggmode during the first 24 hour business camp about one and a half years ago.
WP 3.0 is really neat as it has support for some new page types and so I will try to work out the e-commerce stuff tomorrow and we'll have a fully operational e-commerce solution up and running in two days. (6 hours effective coding time). Sweet…
That's my ambition at least. We'll see how far we reach. The information flow is granted now though and if I manage to build some users tomorrow I will be able to make it look and feel a lot more like a community which will be nice for FB-connect usage etc.
Enough for today. Now I will wait until tomorrow until I update this post again. If anyone wants to sit down next weekend and build something, then I'm up for it. I got inspired today in a way I haven't been for so long.
Possibly related posts:
Related posts on Startup Weekend