Digital Marketing Blog

SEO 201
September 30, 2009

I have somewhat been enjoying the emerging debate about the coexistance of beautiful and working designs that's been regurgitated in the SWEnglish bloggosphere since a post by Walter Naeslund a couple of half weeks back.
Walter is a highly skilled copy and put his finger on a very open and visible wound in the Swedish Ad-agency/webb-agency sphere. Naturally, lots of bloggers followed, and all though I agree with most of what's been said in these posts I would still like to flip the coin.
What I have to say in their defence
I am hurting inside as the static page experience of the web is starting to make me boored. When I know that inventions such as Prezi and Sea Dragon give depth to the web when treating it like one big – enormous – gigantic – surface rather than a collection of individual pages and urls. Especially when looking at Read More
September 14, 2009
One of the major misconceptions of the modern web is that websites still exist. Websites are institutions on the web, often depicted as an organizational scheme, never too seldom used to show the content of a domain with the name "sitemap".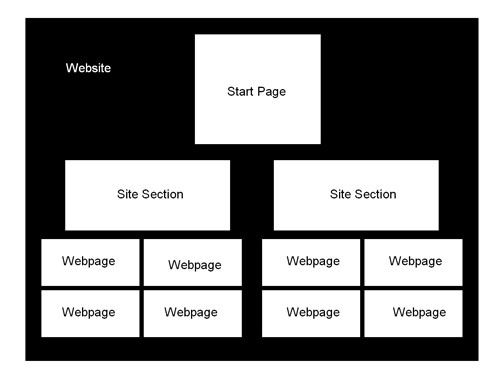 As modern web users we all know that this stopped being the case a couple of years back. Still however, we use these kind of images to depict our websites. Why? Well, my guess is, that it is easy and pedagogical within an institution to display its web "face" in the same fashion as the oranisational schemes people are used too. Fair enough. But with regards to SEO, this view of a website can be very hassardous.
Google as the startpage
Since Google decided to take over the web, it has become more and more important for oranizations to become visible on the search engine result pages. Simply enough this is due to the fact that people search, and they like to search. People like to compare and given the 10 options of a search engine result page, they are satisfied that they are given enough options to choose. Now, most people choose one of the first three choices in a search result, but they still find this as being a choice in front of the other nine that was out there to grab. Read More