Digital Marketing Blog

SEO 202
January 15, 2010
There is always a lot of chat about how Google value different kind of links. Here are three important videos from Matt Cutts and Google that I think you should look through if you haven't already done so. Also subscribe to their channel as they post about a video a week, sometimes more often.
It is friday so why don't kick back and watch some vids right?
You shouldn't always trust Google, especially when it comes to what works and what doesn't. It is important however to follow changes in what they say. These are four videos of about 14 hrs (yes I've seen them all) of videos from the Google Webmaster account. These videos are solely about how they view links from different sources.
1. Social Links
The important thing that Matt says in this video is that they look at each web page individually. Authority links are more important than no authority links. Page Rank is what is a face value of authority, but there are many other aspects that are calculated into a web page's authority. On topic, LSI, co-citation etc. Page Rank gives you a rough estimate if the web page is harmful or if it is good for you though but you cannot solely depend upon it.
Social links are usually not followed. This doesn't mean you shouldn't build them. All links that Google find to your website are good although they do not pass page rank. In a natural link profile, there are nofollow links included, so don't forget them when building your link profile.
2. Linking to Friends
This is basically an ethical discussion. The nofollow attirbute is discussed in some detail and Matt doesn't give away anything new. The video is important however as it takes aim at what other aspects than paid links that might not be accepted by google.
3. Matt Cutts on Reciprocal Press links
In this video Matt discuss press links. Reciprocal links are also a part of your natural link profile, but your links should not only be to websites that have linked to you. Variations are important and if you put the user/brand thoughts in the center of your analysis you will end up on a good place.
4. On Blog Comment Spam
Again, Matt discusses the nofollow attribute but he also mentions some really interesting points about servers and spammer tactics that are important to take into your blog comment tactics. Do not behave in a spammy way as he describes here, but behave naturally and they won't notice. There is this excellent wordpress plugin called pingcrawl that can help you out with some automatic pingback reciprocal linking. This might come in handy when you are building weaker domains in the beginning. As a compliment to normal link building, naturally.
That's my contribution to the friday afternoon/evening. Have fun 🙂
//Jesper
November 11, 2009
You know a couple of weeks ago, we were discussing duplicate content here on jesperastrom.com. There were some people saying that duplicate content is not penalized, but it is "filtered out". I said that this was not correct and I went to work trying to find evidence for my statement.
I have seen this happen sooooo many times. But you know what happens when you say you can get plenty of examples… you find none.. I got insecure… what if I was wrong. But NO… I wasn't. Perhaps not a news publishing website, but it proves that the original source gets penalized when a stronger domain scrapes the content of a weaker domain.
Filtering vs. Penalization
With penalization I mean that Google would push my page downwards in the SERPs because of that the content exists elsewhere. This means that if my content was supposed to be on page 1, then it is all of a sudden on page 3 or 5 or 10 or not in the index at all. with filtering they mean that you get grouped under the little thing called "similar" in the SERP snippet.
Introducing Exhibit A
A couple of days ago I posted my Link building in Social media post. As it happened, it received a lot of RT's on Twitter as well as a few decent inbound natural links. I actually skidded to the first page of the SERP for the term – Link building Social Media – which gave me quite some traffic.
However, the traffic only lasted a few days. Then came monster MIXX and screwed things up for me. Some bastard submitted my url to the MIXX website. As we all know, that domain is pretty nasty in strenght. It produced a clear case of duplicate content as it stole the title, excerpt etc. I thought this would be save though as what is prodced on MIXX is merely a link to my website and description.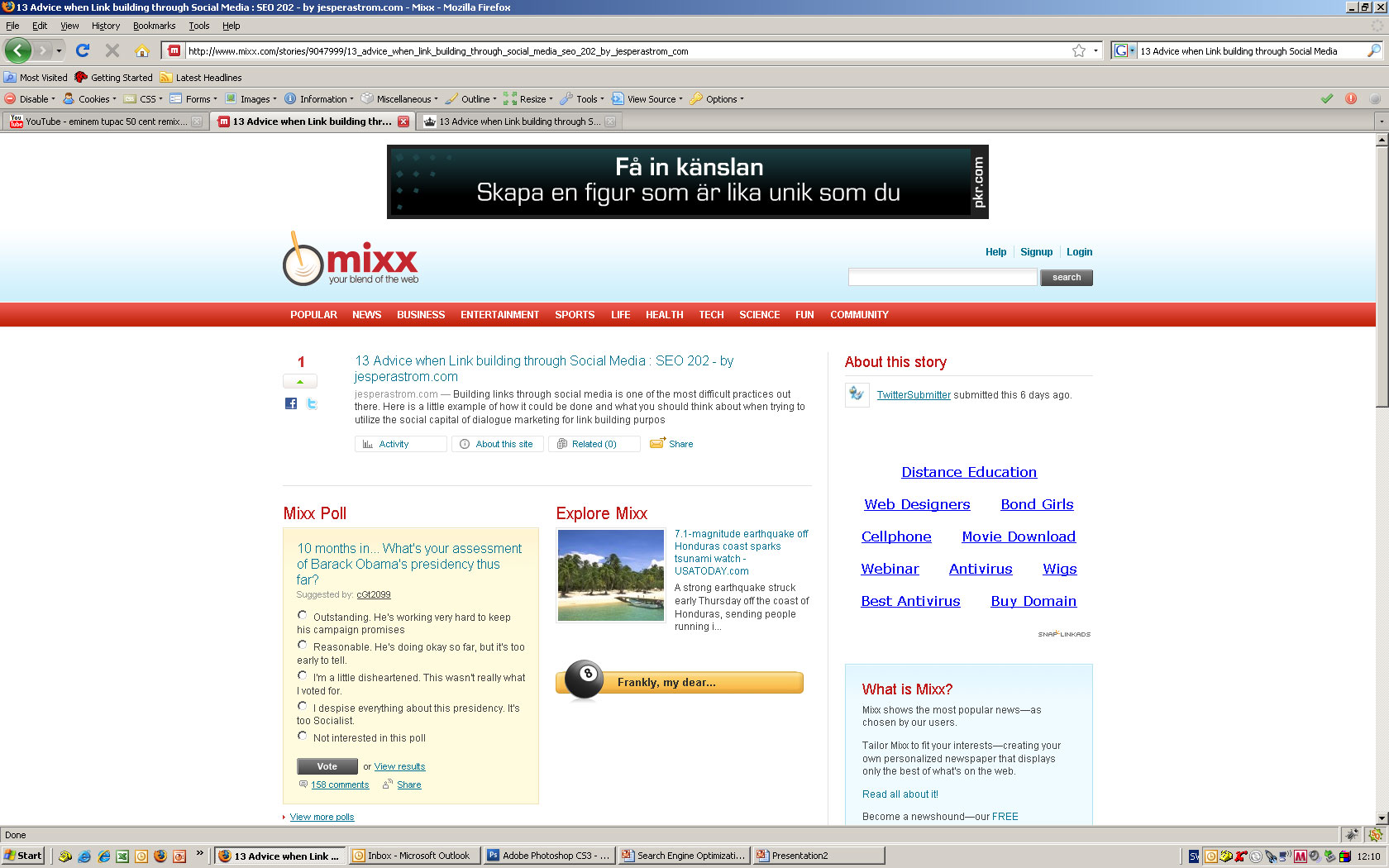 This was NOT the case. Instead of my website being the first listed in the SERPs, the MIXX page is listed on the second page of the SERP. There is NO sign of "filtering out" effects, no "similar" attribute to the snippet for the MIXX search result.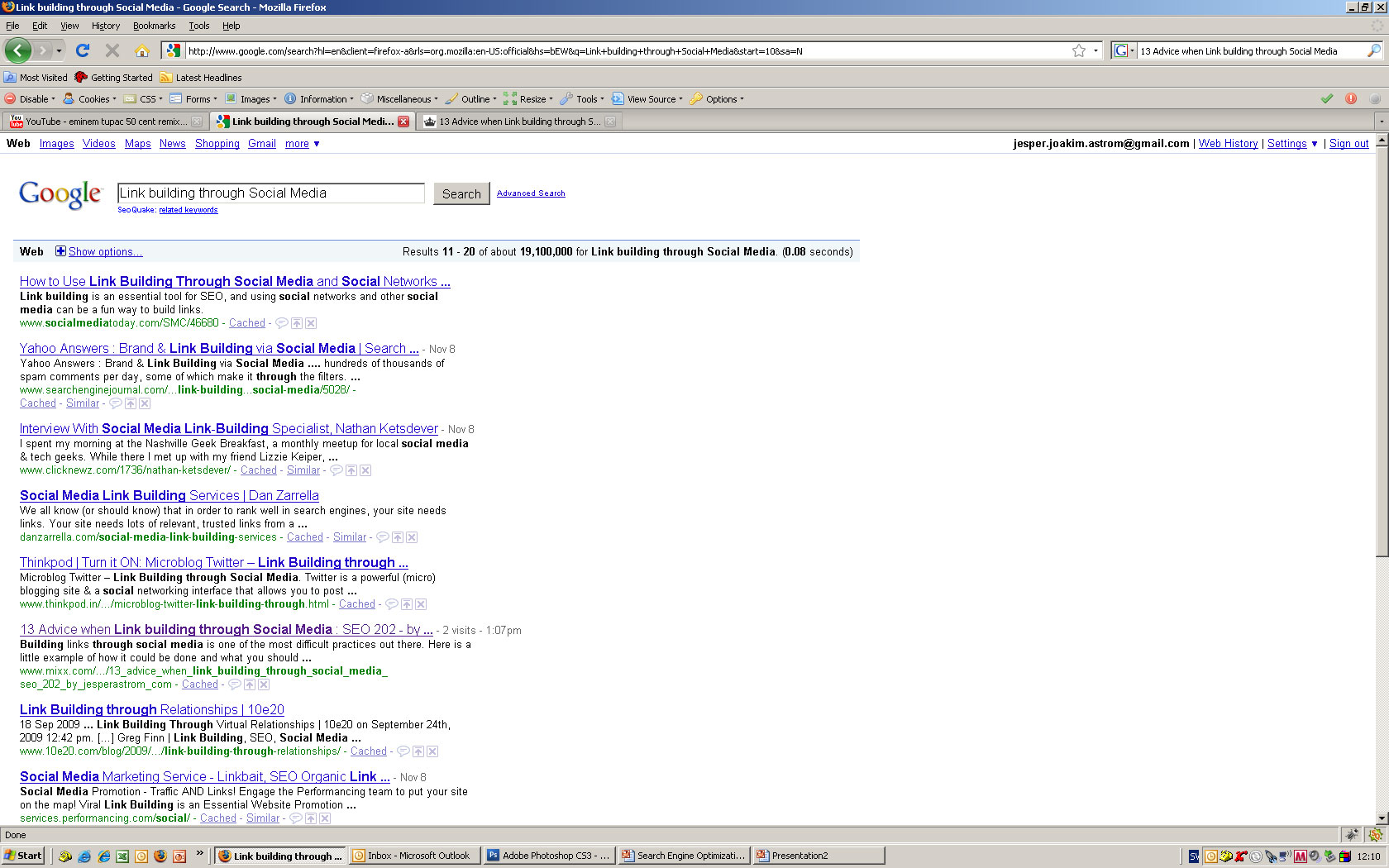 If this would have been a clear cut of "filtering out", then my search result wouldn't appear at all further back in the SERP. However, only one page later, I find my post, however, Google has changed the title of the post that is displayed in the SERP. (YES they can do that, and they DO, do that).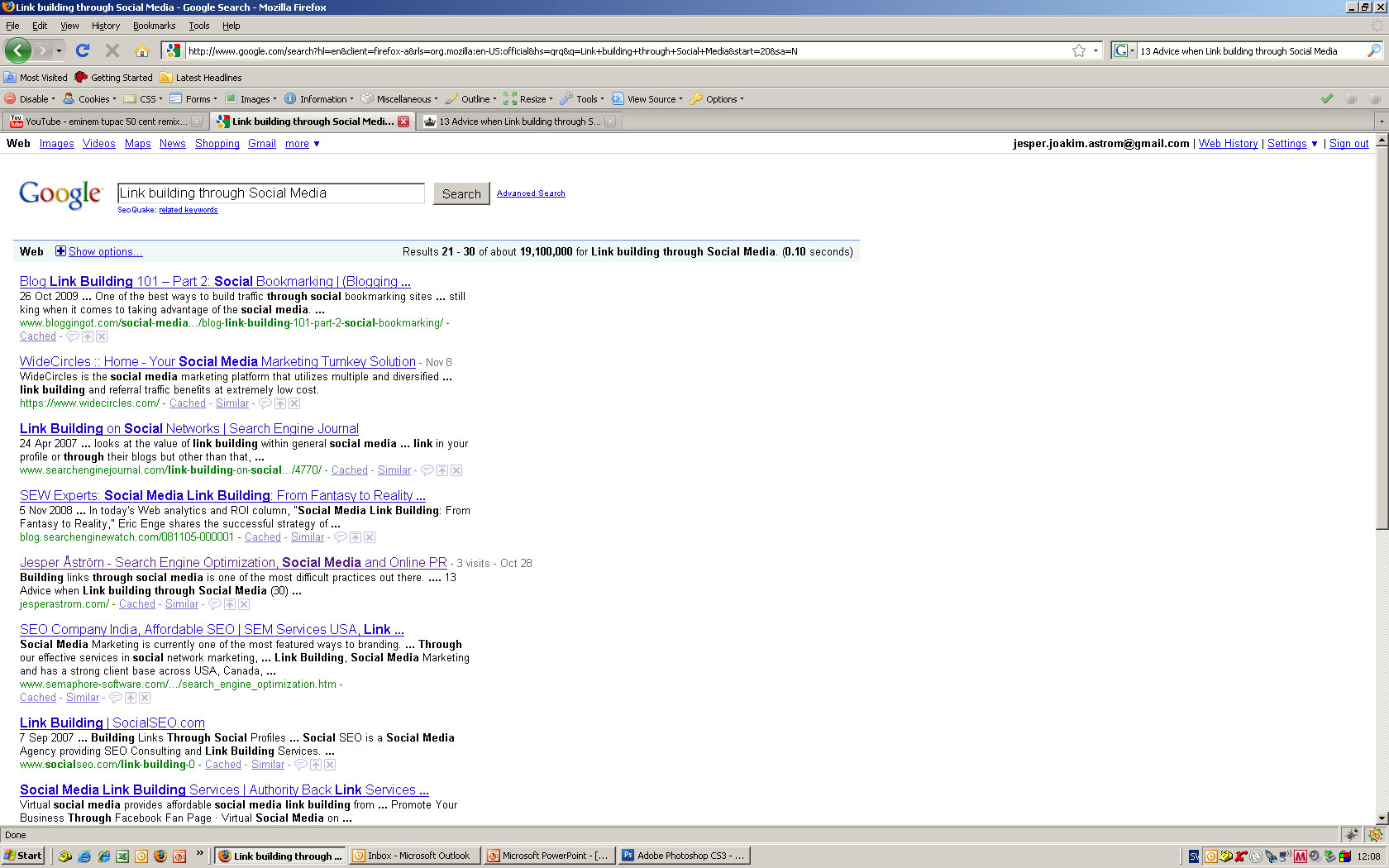 My website, that has the original content, that MUST be the most relevant on the topic, has been pushed down as a result of a stronger domain publishing the same content on its platform. So… do we call this penalization or filtering out… hmmmmmmm… You tell me!
//Jesper