Ok, I'll have to break e-mail week for this… I like watching clips on YouTube. A couple of weeks ago I spent watching 12 hours of video from the Google Webmaster Help channel. Yes, that means all of it. (yes… I am sick…)
I truly feel like I am onto something here… hmm…. but before I draw any conclusions I probably must watch the videos one more time. NOT…
This post is solely written, because I take pride in making fun of people who think Google and Matt Cutts are up to no good, I decided to find my own three Google conspiracies/secrets to fuel the discussions for the coming week, perhaps they will give you the "secret insight" on how to rank on top of Google's search results?? :S :
1. The Related Movies tell the story about Google's future plans
First off, the related videos to his are no less than interesting if you believe in conspiracy theories about Google taking over the world.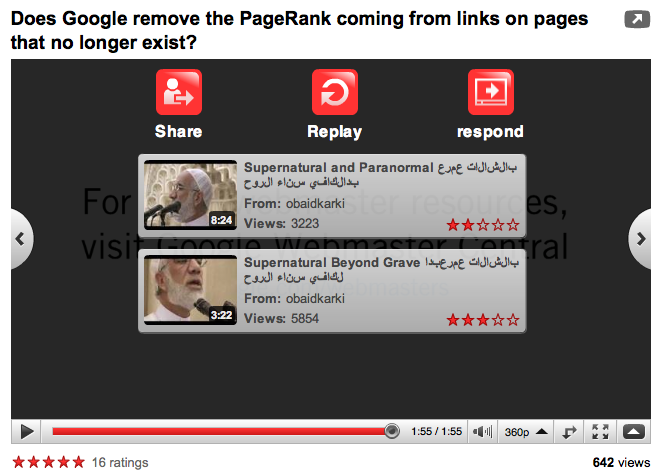 I mean… Google owns YouTube… and this MUST mean that Google Webmaster Help is REALLY related to… who ever obaidkarki is… right??
2. According to Matt Cutts a Link is about an inch
Yeah… and the best estimate of how much a link is worth is quite obvious when you study Matt's movement in the Webmaster Help Videos… ONE INCH for each link you get… Yeah… you heard me!! Cause when ever Matt talks about links he has this compulsory thing of doing this: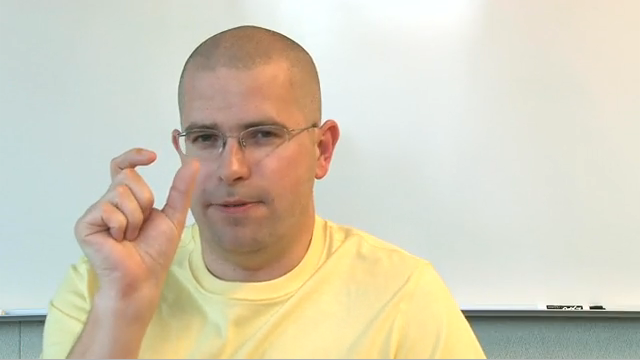 See for yourself at Google Webmaster Help Videos.
3. Did I catch a Tell on Matt Cutts?
Another thing I saw in Matt's body movement was that of when he tells a lie. In the below video, watch how I have decoded Matt Cutts to give you the ability to spot him in a lie:
[Disclaimer: For those of you reading this, thinking I have gone insane. Well, might not be too far off the truth, but considering people are discussing these types of things out there made it impossible for me to resist… haha..]
Possibly related posts:
Related posts on Google Conspiracy