If you ask John Ekman, it does in some cases. As he writes in his blogpost on The Unbounce Blog – Why über-Optimised SEO Titles Kill Click-Throughs & Conversion Rates, sometimes the effort to optimize for the search engine defuses the call-to-action copy needed to actually make the clicks count.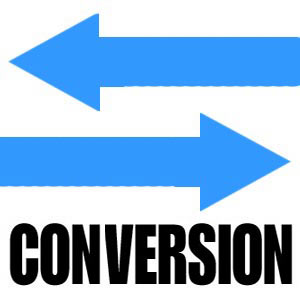 I do not only agree with him, but I would like to take his conclusion one step further and say that any SEO working with broad match keywords to drive traffic is an idiot. Well, perhaps not if they are getting paid to drive traffic, or to rank for a specific broad keyword, just to get the numbers for some half-thick marketing director out there, cause then they're only doing their job. However, if SEO's recommend this practice, then they are blunt idiots.
It is nice to get loads of bulk traffic as it is usually easily reported to the client. "Look, traffic is up – YEY – Now pay me!". However, in the long run, it only hurts the business. If you deliver air and sell it as gold, then the client, or the client's boss will eventually leave you. What's worse is that they will probably leave SEO as a practice for marketing in itself. Their conclusion of such efforts will naturally be that "SEO-traffic doesn't convert", which is a load of shit.
Understanding the searcher
And it is in the context of this that John's blog post becomes extremely interesting. No, he's not calling anyone an idiot, I am. However, he clearly shows more understanding for SEO than many of the "ranking-focused" "professionals" out there. What John's blog post is about – for me – is to confirm that the correct focus for any SEO should be conversion. Not traffic. And they should be measured on how much they convert, and moreover, get paid great bonuses – long term – for improvements made in the conversion rate of the SEO traffic.
Cause anyone with the right tools can rank a website. You need good, quality content, which can be bought. You need good, quality links, which can be bought. You need accessible technology, which can be bought. But what you cannot buy, is the understanding of your customers and what makes them tic. Sure, you can hire a conversion expert or perhaps a good SEO with a focus on conversion, however, they rarely have the segment insights and knowledge about the clients that you do.
They can at best watch the data and make suggestions on where/what you should rank. Which is actually not a bad practice. But you will have to accept that this takes time if you cannot provide them with this information yourself. And time cost money. If you have it, then good for you. Pay up!! However, if you do not have the money to hire the best in the business, then you'll probably better off paying to increase sales on existing traffic than paying for more traffic.
80:1 relationship of today's marketing
Which brings me onto the next topic John's blog post reminded me of. Today, companies pay 80 dollars to get traffic to a website for every 1 dollar they pay to do something with it when the traffic actually gets there (Omniture numbers). Let's say it one more time. Cause it is really sickening when you think of it. There is an 80:1 relationship in the spending between getting traffic to a website, and doing something with it once it gets there. Is it just me, or would possibly a better logic be to do the opposite? Perhaps not, but the ratio is simply not justifiable. If the ratio was 8:3, then it would possibly be acceptable, but not 80:1.
The problem with averages
I believe the biggest crook in this whole mess, and the reason of why we are where we are lies in averages. As humans we want comparatives, and since we most commonly like to compare ourselves with people/corporations that are like ourselves, we create industry averages. The problem is that we settle with these averages, and take them as a justified excuse/truth when our pure logic/rational/instinct should tell us otherwise.
For example, we accept a 50% bounce rate as an ok average, ie. we think of it as acceptable that 50% of the traffic coming to a website leaves it without visiting any other page on the website (GA definition). We accept that the average conversion rate (industry independent) is 3%, meaning only 3 out of every 100 visitors of our website buys something. We accept that the opening rate of our e-mails are roughly 20%, which means that 1 in every 5 who have opted in to our e-mail send outs care to open the e-mails we send. Really… why do we do this?
So why is John's blog post important?
Well, it is evident that John possibly don't spend hours in the SEO forums reading up on the latest of discussions. SEO's out there will probably crack down on him for giving them a running nose bleed. However, I believe the topic of CTA's in titles instead of broad match keywords is probably one that needs some further digging. The reason being, SEO's out there still do a shit job.
The real problem with any marketing effort today is focus. If sales, downloads, sign-ups, shares or invites is the goal, then focus should be on increasing these metrics. Not on mere traffic. The problem is that nominal traffic numbers generally decrease as a result of such work and since marketing managers are measured on traffic, this creates a problem.
As usual, I don't know if this makes any sense, but, I found it important to share. Please comment if you got some thoughts or criticism. Am I off beat?
And… ps. sorry John if I "mass-interpreted" you… 🙂