I have been looking through the web these past few weeks to try and find good resources on how rate and review services effect conversion rates. I mean, hard cold facts, percentages and cases. I have found a whole bunch of statistics on how rate and review services influence conversion rates and I would like to share them in a blog post.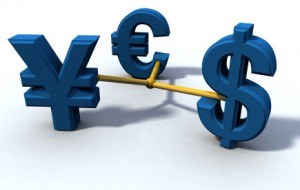 There were no collected resource on this that I could find. Thus, this resource will grow with time. Please add your stats in the bottom if you've got it.
Except for this post I really recommend "The psychology of economic decisions"-series published by Oxford university press. They are my bibles when I need to find good and solid research on why people buy the way they do. You can find one of them under the Behavioral Economics tab of my book store.
#1. Main findings
In general, users love ratings and reviews. It varies in different industries and in implementation what effect they have on conversion rates in general. Positive reviews always increase conversion rates, whilst negative reviews can have both positive and negative effects. The number of reviews have inverse relationship  on "return orders", ie. the stuff people send back.
#2. Statistics on how people are influenced by ratings & reviews
When working with clients, you need to have solid evidence that is easy to interpret. Statistics are usually the best way to convey a message to a skeptic recipient. Here are some effective stats to help you along the way.
70% of the online users trust consumer opinions posted online (Nielsen Report)
80% of user reviews are positive (Bazaarvoice, Forrester)
24% use online reviews when deciding on purchases made offline (comScore, The Kelsey Group)
97% of customers find online reviews to be accurate upon evaluation (comScore)
79% of UK retailers see a positive effect on conversion rates as a result of adding ratings and reviews (eMarketer)
#3. Cases on how ratings & reviews influence conversion rates
There is one presentation I love more than all others on Ratings & Reviews effect on conversion rates. It is a report by Dr Paul Marsden at Syzygy Group called Social Commerce: The Case for User Reviews.
#4. Research on how reviews affect sales
I've tried to find as much free data as possible, most of the articles listed below can be found online, but I really recommend that you purchase at least some of them if you like them. That way, these tremendous authors can continue writing their fantastic stuff for us to enjoy.
#5. Positive effect from negative reviews – Research on conversion effects
Another discussion that seem to surface every now and then is whether negative reviews effect conversion rates and sales positively or negatively. Here we have a couple of research papers that tell you what's up.