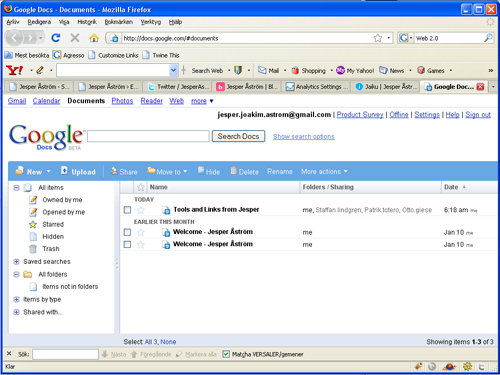 Here you see a picture of my newly added Google docs account. If you are working with any type of affiliate marketing this is the best launch pad for your viral campaigns. Using this, the pirate bay and YouTube, you can create an under ground viral campaign targeting special target groups.
How to prepare the Google Docs viral campaign
Create a Google Docs account. Depending on what your purpose is, you should create a user name that sounds pretty under cover. For example, if you work with sales of computer games or web hosting, you should create some kind of techy name that plays upon some well known profile within a game or within the industry.