This is not only big, but this is HUGE for businesses launching pages on Facebook. Finally, Facebook has launched a way in which you can import your existing CRM, e-mail spreadsheet or gmail contacts to your Facebook Page fans. This will make a huge dent in the spammer networks out there who's greatest argument is that they allow you to build page numbers quickly. This way, businesses can be up and running in no time and focus their marketing budget on attracting new fans and running cool campaigns. I like.
How to import e-mail address for invites on Facebook Pages
1. Go to your Facebook Page and click Edit page
2. Click the Marketing menu option to the left
3. Select the option "Tell your Fans" appearing in the middle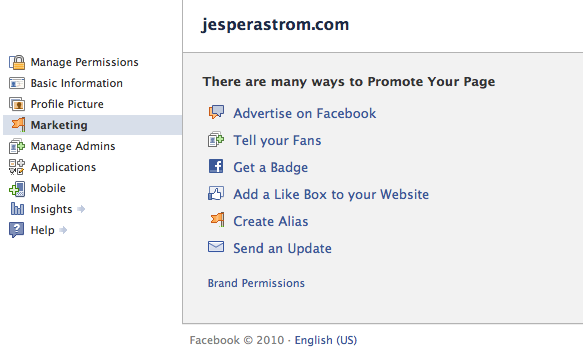 4. Select either to upload a file from your desktop or import your contacts from gmal, hotmail or yahoo mail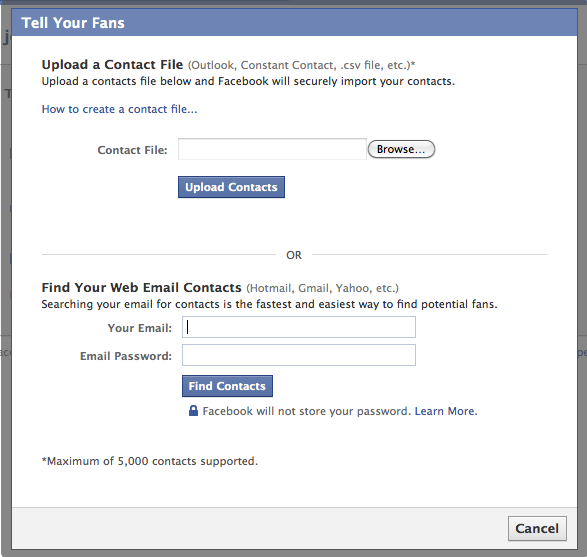 5. Preview the invite and press invite
AllFacebook wrote about this during the morning. I will update this article as I test this functionality out during the day and the weekend.
Possibly related posts:
Related posts on Facebook Pages