There are quite a few of us that have received wicked posts from friends lately on Facebook. They have amazing titles such as "The worlds greatest…", "99% of people cannot…", "Get iPhone 4 for free…" etc. Naturally, some of us know that this is SPAM and don't click the stories, accept the extended permissions and give the application access to all our user data.
Sadly, we all have our days and I made a blooper yesterday that could have been costly, hadn't I realized my mistake quite soon. This is SPAM that might cost you a lot if you are not eager to protect yourself and your privacy. The spammers are out to get access to your data through the OpenGraph. They use the data to achieve several goals where the most prominent is to generate content on other websites as the private profile data and discussions are hidden for Google. Thus unique content.
The applications work like viruses. Once you are infected, you become the carrier and thus spam your friends walls with messages. As the messages come from our friends, we are kind of likely to click the story as we trust the carrier. Sort of like an STD.
I will not go into how they do it in this post as it might inspire others to do it as well. Considering most of the readers of this blog come from areas of the world, creatively seeking methods to bend the rules, I will keep that to myself for now. What I will post though is how you protect yourself if you feel like you might have accepted an application or you see that you have spammed your friends.
There is virtually no way of protecting yourself if you continue clicking links in Facebook. Until they come up with a durable solution though (as I am sure they are looking for a solution as this might be the REAL killer app otherwise) – this is what you should have a look at to protect yourself:
1. Go to application settings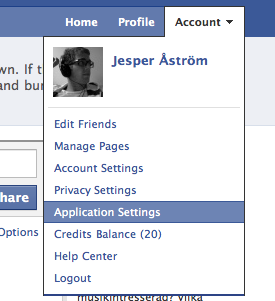 2. Go through the list of applications that have access to your personal profile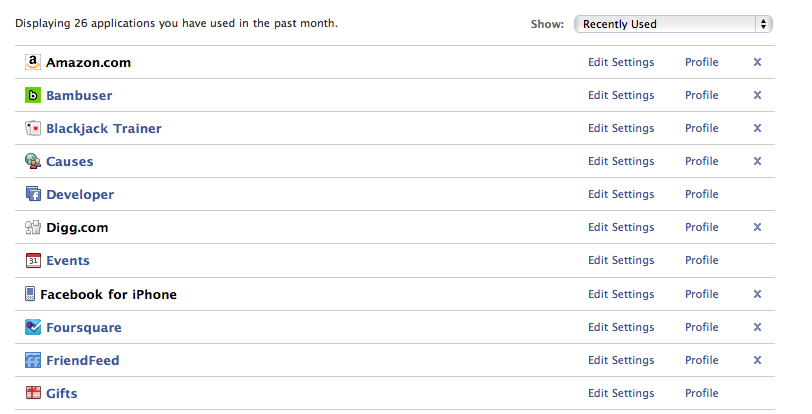 Be sure to look at both tabs on the dialogue box that appears.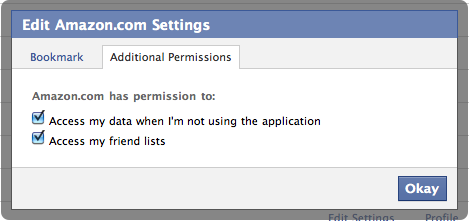 3. Remove the applications that you don't use or don't recognize completely.
4. Do this process at least once per week, at best, once a day
I think that's it for now. I'll get back to you later with more updates if this continues. It has been there for a while now, but it is accelerating as we speak so I just wanted to make you aware of it.
Cheers,
Jesper