Facebook Timeline and Open Graph was released on F8 this week. The return of Timeline is a nice and well anticipated one. Back in 2007 there was a similar function to timeline where you could see a persons activity and information placed on a timeline. This was nice as you could show your previous relationships, work places and other such static data in a way that makes sense.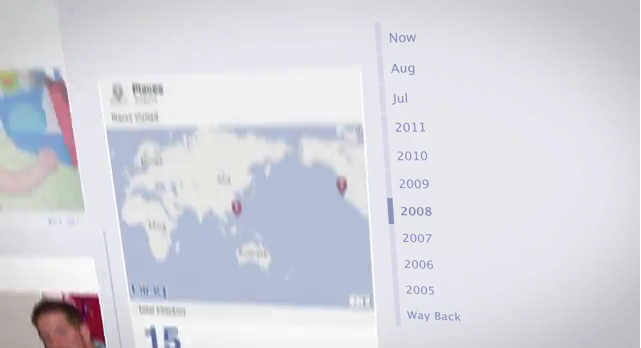 What is added to this new version is the ability to post interactions with others and apps on the timeline. Also, there are many, quite significant user interaction improvements and design features to it. However, the functionality is nothing new.
Facebook Timeline
The new Facebook timeline will probably give Facebook an opportunity to introduce and reintroduce some products in their marketing portfolio.
Gifts make sense now that we can create birthday celebration boxes into which gifts, happy birthday wishes and other celebration information such as parties (events), images and other such related material can be stored. The new timeline will surely make way for a new "custom gifts" app where I can create objects I can give to my friends on their birthdays. Facebook will surely make business out of this and offer solutions to their business partners. With 800 million users and an average of 2.3 birthdays per day, a 1 dollar gift can make a lot of revenue for Facebook over a year.
Promoted timeline box will probably also be included in the offering. Brands can easily fill the void where we do not have words to describe who we are in a group of people. Apple says we care about design and being different. Nike communicates that we are sporty. Pepsi communicates that we are rebels. I am sure Facebook will create a format for promoted timeline boxes where we grow our relationships and show loyalty to our favorite brands.
Open Graph – Facebook Verbs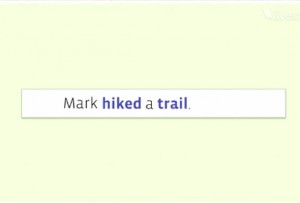 The Open Graph on the other hand is something which has clear implications on how we treat the web. This is probably one of the most important releases Facebook has ever made. Not only because it makes possible for people to actually express what they are doing rather than saying whether or not they like a thing. No, it also improves the web as it standardizes verbs in a format that makes it able for our applications to understand them and thus interrelate them with each other.
When I make a search today I am unable to do a search such as "books that my friends like" or "books that several of my friends have read that I haven't read". We rather have to do a search that focuses on the category of the book or perhaps the title. By opening for a more semantically interrelated web, we can move beyond this and create applications that can truly answer questions we ask.
As a business solution, you know I have wanted a way to use Facebook for agent affiliate for a long time. You know. I plan a trip, an agent markets themselves against people who are planning a trip. They give me a dynamic offer that gets cheaper the more friends I get to buy the same deal. Everyone pays for themselves. Perfect. I no longer have to be the one collecting and never being paid the accurate amount as the social group organizer. This would be a great way for Facebook to earn more advertising money, but also earn CPO money such as Deals was intended to. I have elaborated a bit more on this in my post – what should Mark D'Arcy do on his first day at facebook.