There is a challenge with the current setup for Facebook user accounts. Today, users are only able to have one account on Facebook, if they are not to break the guidelines. For many businesses this creates a problem as employees do not want to use their private accounts for work administration on Facebook. They especially don't want to start e-mailing with clients, as this gives privileges to the people they e-mail too which is not always in their or the businesses best interest.
Who wants to share their recent nude dip with a prospect client? Who wants to share images of their children with complaining customers? Who wants to share address information with someone who is REALLY pissed off?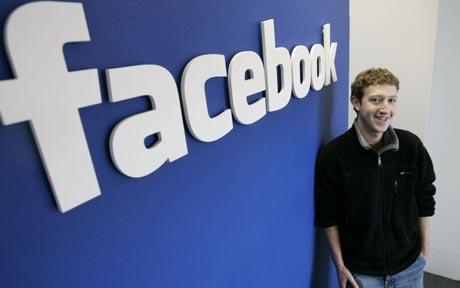 Well, no one does and no one should have too. I write this post aimed at trying to reach people at Facebook able to fix these things. I understand their intentions with ONE user profile, ONE real person. It is in line with the future of a transparent web where we do no longer hide behind aliases. But for now however, we need to solve this problem in order to give business a place on Facebook. Business is not a bad thing in social networks, they can work as good enablers in many situations. So please, let us work towards giving them some kind of way to bridge their management issues.
As most businesses I have talked to experience this problem, I suggest we start here.
1. Masking User profiles in certain situations
Let's begin with the most difficult solution and make it easier as we go. The masking of profiles would allow the user to mask their profile with different sets of permissions depending upon who they were talking too. This option would be administrated from the privacy settings of the user profile.
A set of scenarios would be set up for each privacy permission and different user profile images and names would be able to surface for different masking. Let's say I want to speak with someone that I do not know, then use this image and this nickname. If I talk to my friends, use my real name and real image. Etc.
This would allow for business employees to get some privacy although they are working through the page or in any other place available. This would also work as developer settings for applications. Today, developer privacy is something neglected by Facebook, something which needs to be taken seriously in the future as we might now want to put our names on all applications we build. You know… some things we just do for the money to get by… but we might not be very proud of them… hehe…
2. "Reply As" functionality
Simple selection where Facebook page admins always have the possibility to reply as the page where ever they are on the Facebook platform. Can be added as a drop down hover over the reply icon.

Just as the segmented Page updates is a hover drop down of the reply field today.

3. Connecting accounts
Instead of deleting multiple accounts, a user should be able to connect all the accounts he or she has created for herself. This way Facebook would know who the "real user" is, just as a user selects a primary e-mail address, they should be able to add a primary Facebook profile. In combination with the Reply as functionality above, this would give us the freedom to incorporate less socially correct discussions and business models onto the Facebook platform such as online dating and gambling. (perhaps nothing Facebook or legislators want, but which the users are asking for)
4. Virtual dialogue places between company entities and people
This solution builds on the page type Facebook released the other day where you can list how you are connected with a specific person. Ie. you can view the complete history of events, comments, dialogue, messages with one person. My suggestion is that these page types could be used for admin of dialogues between page users and page admins.
That way you could tie a role to the specific user so that he or she could reply as a certain avatar, but get notified to replies in their personal profile. This is just like masking a user, but tied to a certain dialogue/relationship page. Similar to view privileges on a standard CMS platform. If you are admin user, then you see other user. If you are user, then you see admin user special avatar.
5. Ask/Reply privately from/to pages
There should be an option for page admins to reply to a comment made on a Facebook Page privately. This means that if a user asks a question that the page admin is not comfortable replying to openly, then they should be able to hit the "reply privately" option and answer the user.
Users should be able to ask privately as well. This way, the user is able to ask more freely and the page admins will be able to answer a wider range of issues.
As they reply through the Page interface, they are able to reply as the Page itself giving the page admins the privacy they need.
Other
So please let's discuss this and find a solution rather than not doing anything at all about it. Christian, Mark or anyone else at FB? I've got people from your server networks reading this blog both in the UK and in the US so… whoever has the position or ability to move this further within Facebook, please do! I'm just trying to find a solution here.