Yesterday I wrote a piece which publicly showed a fraction of the anger I have towards Facebook right now. Not the community of people but at the rules being imposed on us that work with the platform. The post was not at all constructive, but I had to give space for my anger in some way. This post is more of the constructive how to kind. Although I cannot hide my satire in some places…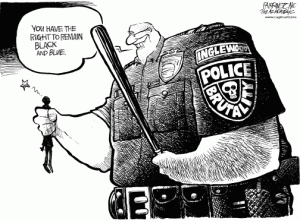 As you can understand, it wasn't only the most recent changes that sparked my anger. Ever since the new Promotional Guidelines were released on the 5th of November of last year, there have been a series of bad changes for us who use Facebook for promotions.
As I hate reading stuff before testing, I have run into some hurdles along the way. I write this post so that you might not.
There are basically four major documents governing your advertising and promotions on Facebook:
I don't know why they haven't made these one and the same document as much of the mumbojumbo is overlapping in the documents, but I guess they have some reason for this.
1. Planning your Facebook promotion
First of all you need to contact Facebook as soon as you get the idea of your promotion. Especially if you are working as a consultant for a company and you are going to run it on the platform. The reason for this being that you need to get ok from Facebook to run the promotion if you want to promote it in any other ways then through:
Facebook Ads
On a tab of the page where the application/promotion is located
On an application box (which still, but for how long, can be moved to the front page)
2. Copy & Legal for your promotion
You can in no way mention the word "facebook" in your promotion. Neither on your website or on your application. Actually there are two ways in which you are allowed to talk about facebook.
"This promotion is in no way sponsored, endorsed or administered by, or associated with, Facebook. You understand that you are providing your information to [recipient(s) of information] and not to Facebook. The information you provide will only be used for [disclose any way that you plan to use the user's information]."
and
"You can enter the Promotion through the [application name] application on the Facebook Platform. You can also find the application on the
However, you aren't allowed to say that anyone has to become a member on Facebook in order to enter your competition, but you have to reference that your competition is available on Facebook and provide a link.
I am sure there is some kind of legal stuff behind this.
They want the membership process to be a legally separate event from your application so that you can never claim rights to the user if you were to become… hmm… let's say… a new FarmVille
They need to have no affiliation with you or your service if you get sued by a user
Still, Facebook claims they own your stuff if they want too. Ie. they are working like a terrible boss. If you succeed, they claim all the credit and if you fail then they make you the one to blame. Good ehy?
Thus when you plan your activity you have to make sure that you don't create a value proposition to the user that includes the word Facebook otherwise you might get in trouble.
3. Interaction with users
a. No more notifications
From now on you cannot use the notifications for applications which was an extremely neat feature if you are targeting audiences that aren't at their computer all the time looking at the news feed. This means that any type of challenge application becomes about 100 times less effective as a person has to see in their news flow when the challenge appears.
I am sure some users say YEY to this, but why the heck did you accept the application in the first place if you cannot handle the notifications? Anyhow… enough of the anger.
b. Become a fan to enter – no no
You cannot say that it is a demand that the user becomes a fan of your page to join the competition or promotion. You cannot make it so that they enter the competition or promotion by simply becoming a fan either. However, you can hide the application tab and only make it visible for those who are fans of your page.
I wonder how Facebook thought when they came up with that one. *sigh*… What if the FBML application is the front page.. hmm..
c. Collect e-mails or have no way to contact winners
You are not allowed to tell the users who won the promotion or competition through Facebook. You can however ask them to enter their e-mail address so you can contact them that way. Considering a natural number of approximately 25% type their e-mail address wrong or the conversion rates fall drastically if you require people to enter it twice… well… let's say that the fantastic communication platform, became dependent on the very communication form sooooo many people say it will replace (for those of you who cannot read jesperian – I'm talking about e-mail).
d. Entries must be stored outside of facebook
If you want people to upload images, write texts or enter the competition by any kind of own effort you have to make them do this through a third party application. This means that you cannot tell someone to upload an image to the image gallery of your page, but you have to tell them to upload it through an application provided by a third party.
I am really unsure whether or not Facebook actually understands what they say when they make this demand, but I am sure they mean that you have to store the competition entries outside of facebook. This means you can create a Facebook application and then have people submit stuff to a system outside of facebook (such as a database or similar).
4. Don't forget your own set of policies
You need to add another set of policies such as privacy policy, legal disclaimer etc etc. to your application. This is important as you are liable if something goes bad. Facebook will not take any responsibility for anything happening on their terth.
If you are like me and read the documents linked to above, please complete this post with your favorite Facebook guideline moment in the comment field.
Best,
Jesper