Creating an Audience in Google Analytics that can be used as a secondary dimension, as a retargeting audience in Google Search Ads or Google Display & Video 360 is fairly simple. All you have to do is to follow the steps in this video.
1. Start out by visiting your Admin section of your Google Analytics account.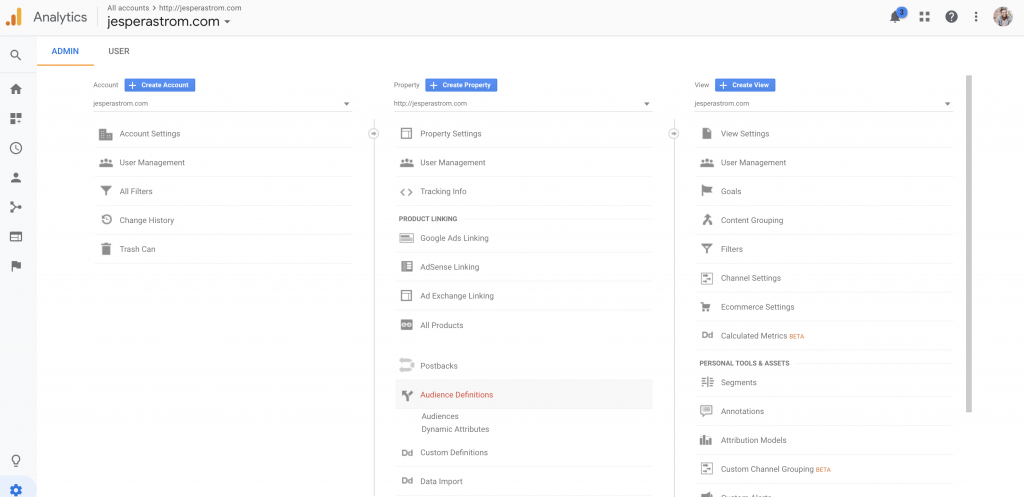 2. Select Audiences under Audience Definitions in your Property column
3. Click create new audience

4. Select a pre-set or create your own segment that you use to segment your audience, select for how many days they should remain in the audience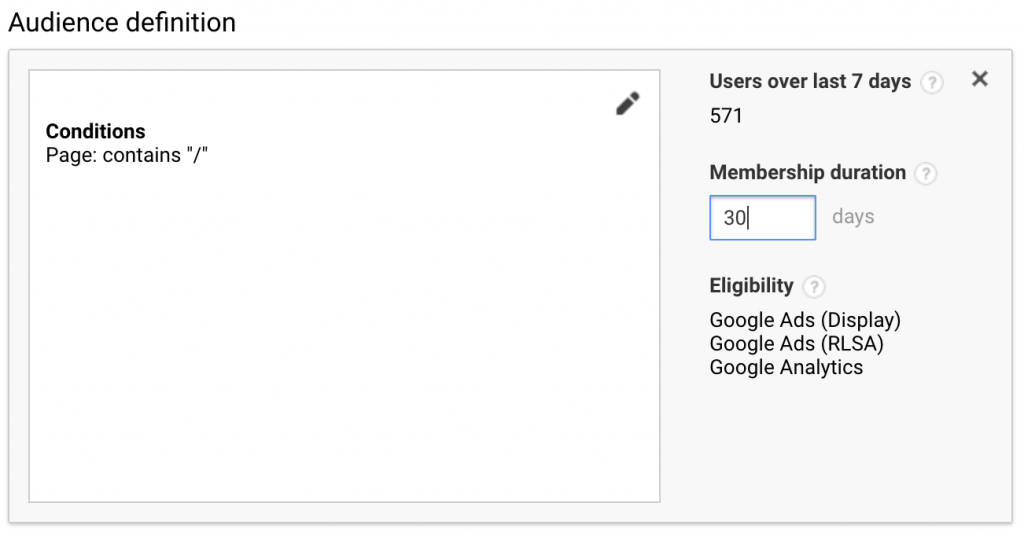 5. Give your audience a name

6. Select where to apply your audience and publish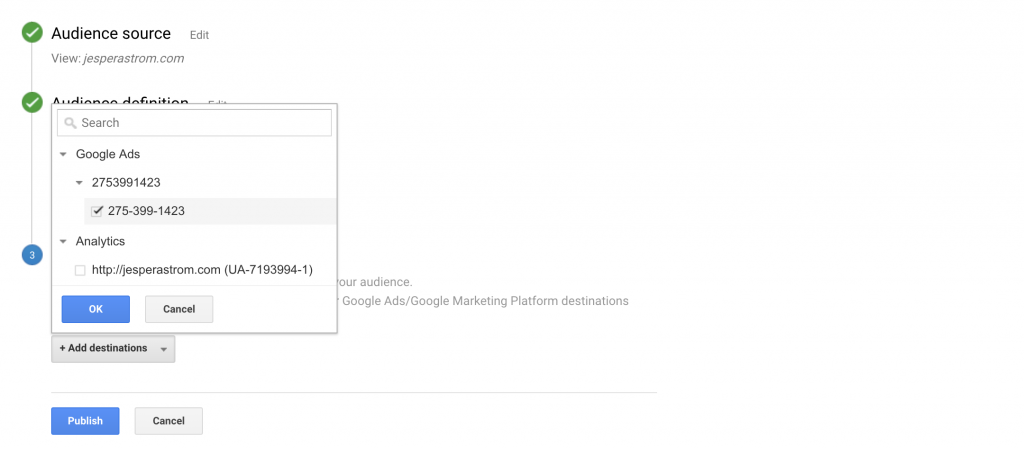 That's how easy it is to create an audience in Google Analytics. Go ahead and create your first. Or watch the video in the top of this post for a follow along instruction on how to create an audience for retargeting in Google Analytics.
Some Useful Links