There is something many people don't assume about me. I am a hard core football (soccer/european football) fan. Perhaps not in the sense that I stay loyal to one team over a life time, but in the sense that I love the game. I watch as much football as my work schedule allows me to do. Even when I work I watch football on a second screen, or listen to it whilst I am writing. Right now I have football on when writing this.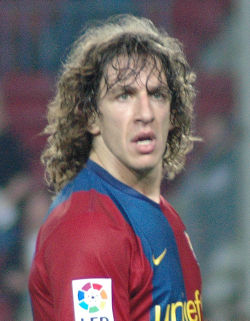 The reason I love football is not so much about the sport itself, but it is because of the players. All those intriguing characters that assemble to form a team. The culture in the different teams is truly unique although the sport is all the same. Some teams got heart, some teams got skill, some teams got both and some teams just have fun. With all successful teams the one thing I've found is that they have endured their spirit or culture over time.
Take Barca as an example. They've had players like Stoitchkov, Cruyff, Eto & Laudrup who have all been true egos. The culture however has remained one that is quite sympathetic. Perhaps it is the symbiosis with the Katalan people that make up the complete club. Barca is owned by its fans. I am unsure, but the club has been incredibly successful. So has Bayern Munich, Manchester United, Real Madrid, Inter, Ajax and many other clubs out there. What they all have in common is that they have stayed true to their idea of what football is over a long period of time.
My favorite player of all time is Carles Puyol. He is a defender, he is the guy that carries out those remarkable saves when the midfield and the forwards have not done their job properly up front. Carles looks like an 80's rock star and he carries himself as though he was the reincarnation of Mussolini. To me, he is a hero, and if he would lead me into anything, I would probably follow.
In real life, I've found a couple of other people who think Carles Puyol is the best player in the world. Online I've found millions. And I guess somehow, this is what my post is all about. It is about my love to a game that helps me explain to myself why the clients I work for are doing the right thing when they are creating content that their fans appreciate.
In football teams they have understood this a long time ago. That's why some teams sell even their best players as they know the spirit of the club is threatened by the mere existence of a star that walks a different path. Such was the sale of Eto from Barca to Inter. Companies that create splendid content for their website, but the content is not coherent to the business or the company core itself, well, that company do best in not publishing that content at all.
I think that we should look more at the loyalty of fooball fans when trying to assemble what we have to do in order to create loyalty for our own businesses. Every game is a game of football, yet, every game is unique. Every player has a set of skills, but they use it in a new way each game. Every game is played at a fixed time on a fixed day, yet weather conditions, audience and other exogenous factors vary every time.
The game of football has embraced this into the spirit of the game just as you should embrace the ever changing spirit of the online world into your business. You can play in a team with a fixed set of rules, but there will always be different situations where you have to adapt what you know into the given set and time in space. This is what companies have to learn when engaging in social media and this is what they must understand when building their businesses for the future.
I think a lot about my wasted years in school and how much I would have learned if I would have just been inspired to learn rather than taught what to think. I think my love for the game of football, and my infatuation with Carles Puyol is an expression of my admiration to those professionals who are able to meet every situation, regardless how new or how difficult, with a response, instantaneously. What if more businesses (cause yes, football is a business), could work the same way?
Possibly related posts:
Related posts on Carles Puyol
Related posts on Football
Related posts on Internet Marketing