A lot of people disregard QR-campaigns as yesterdays fad. The mockery of the little black dotted squares seems to be endless. I don't blame them. Most people in advertising suck at digital marketing. Billions are spent every year and only a few good examples can be produced as "success cases". Thus. I was not surprised when I managed to get excellent results using QR-codes for a client last year.
I am not saying that QR-codes work everywhere. I am just saying that they work if you use them correctly.
It was a long time since I published a tutorial blog post. So for that sake, I will explain how you can test your QR-campaign before you launch it, and almost guarantee that it works.
Each step in the test tutorial below should be passed with a YES answer in order for you to move onto the next step. If it fails somewhere along the line of steps, it will not be a successful QR-campaign.
The QR-Toilet test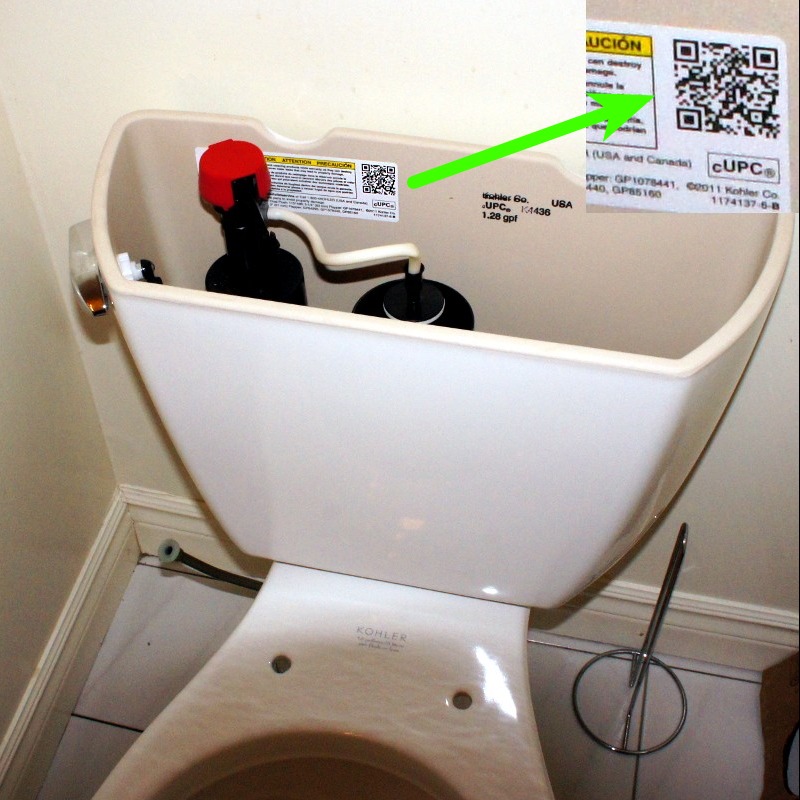 STEP 1 – Put your QR code on a product. Is your code on a product YES/NO?
STEP 2 – Lift the product in one hand. Does it fit YES/NO?
STEP 3 – Take your mobile phone in your other hand. Can you hold your mobile in one hand and the product in the other YES/NO?
STEP 4 – Now go to the toilet. Can you open the door holding product and mobile without drawing too much attention to yourself YES/NO?
STEP 5 – Lift the lid to the toilet and sit down. Was the procedure easy YES/NO?
If you have reached this far in the QR-Toilet test it is highly likely that your QR-campaign will be successful.
Call to action on product
The call to action should not be direct. It should rather induce curiosity. The difference between a direct and a curiosity inducing call to action is quite simple to distinct. Users sitting on the bus, or on the toilet, or waiting in a shed whilst the rain blows by are in their research driven mindset. They are willing to explore. Using a call to action that is too direct/that explains what will happen on the landing page, might scare some people away.
Whilst "Compete and win" is a direct call to action. Something like "Open me" is a more curiosity inducing call to action. User thinks through their research driven mind – "what am I really getting here"… "what does open me really mean"… And as a result, they do not mind the friction of having to download a QR-scanner in order to scan the code. However, if they already know that it is a competition, the friction might be too extensive for them to go through with it.
QR-code scanning people do not do this to compete, but they might as well if this is what they end up with when having scanned a code.
Constructing the landing page
The prerequisites of your target page or content the viewer gets to when they scan the code are the following:
Easy form sign up – max 3 forms of which one is the e-mail or telephone number
Same Call to action on top of the landing page or content as you had on the product
Simple design, NO flash or moving graphics, no instructional video or sound (might change when 4G becomes broadly adopted)
Guaranteed results from this
I can almost guarantee results from this. The last campaign I used this for got the QR codes as the third largest traffic generator, only surpassed by Google organic traffic and Facebook traffic. This was for a website with above 20.000 monthly unique users on a regular basis, so we are not talking about chicken wings.
Ok. To be fair. All paid traffic combined surpassed the QR-codes as well, but if you looked at each individual source, the QR- codes killed them all by a landslide.
What was even more astonishing was that we managed to get 23% of the QR-visitors to convert to the member goal we had setup for the campaign.
What conclusions can we draw from this post
If you put your QR-code on something which is too big to scan in the privacy of the toilet. You are destined to fail.
Use mystery as the call to action as the behavior of a QR-scanner-person is not purpose driven. It is research driven. They do not want to do what you want them to do, they just might as well to keep busy.
Make landing page simple and keep scent – the call to action, look and feel – of the scanned product.
Have fun and stop hating.