I have found a new and exciting hobby, I like to call "LinkedIn Slots".
The basic rules are quite simple.
1. You Get the "Now its your turn. Endorse your connections"-box to appear (these are your free spins, you get the prompt by simply idling and not recommending ANYONE for a while"

2. You hit the "see more" button until you get "JACKPOT" meaning you find a matrix where you can recommend all four at once

3. Claim your reward by hitting the "Endorse all 4" button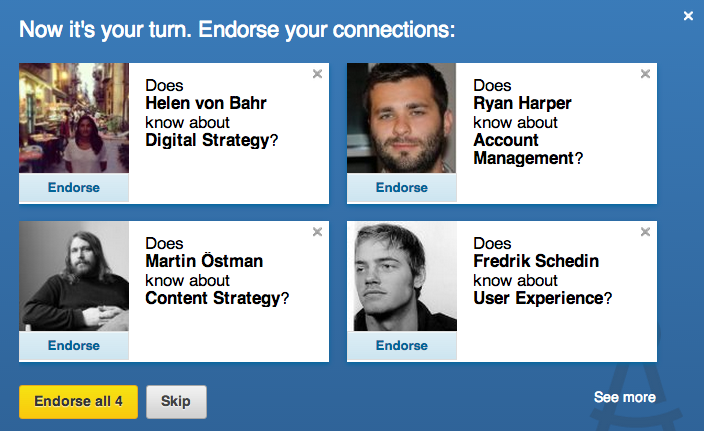 Best thing is. You can play it as many times as you want to. Or until LinkedIn tells you NO!