There is this thing referred to as Black Hat SEO. The definition is always debated amongst search engine experts. In Wikipedia they define it as the deliberate manipulation of search engine indexes. If that was the case, then all SEO's and companies wanting to advance in the search engines, would be black hat SEO employers.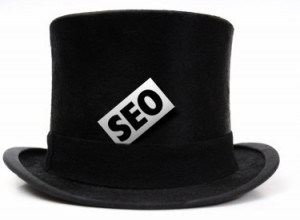 I define Black Hat SEO as activities where you automatically steal, hack, generate filthy, link drowning content to support your greedy ambitions in the search engine result pages. Practices such as content scraping, cloaking, comment spamming, database mining, pingcrawl, auto submitters and naturally – hacking of exposed servers, falls into the category.
Beginning my Black Hat Tools journey
I have previously bought links. A practice I recognize as gray. I have never hacked a website, or employed automated link building tools to create serious link influxes to my websites. Yes I have actually automated social bookmarking, but not the nasty kind.
From today, that will all change. I am tired of not knowing, and will start a journey to research which of the tools out there work and which don't. I have set a budget of $10,000 USD. My goal will be to purchase tools until that sum is spent. Here are my rules:
The majority of content on the website shall be auto generated
All back links shall be built automatically
I am allowed to engage with users in social media, but I am not allowed to generate the content myself
The domains have to be new
I am not allowed to break any laws
What tools shall I test?
I have a short list of approximately 10 tools including some I am going to order custom versions of. I suggest you send me an e-mail to jesper.joakim.astrom@gmail.com if you want me to try out your service or if you know of a service you think I should buy and test.
Why do I want to try Black Hat tactics?
First of all I want to know if they make any sense. Can you still spam your way to the top in Google? I want to learn every detail of executing them. I need to know. Then I want to share this knowledge. What works shall be put into the toolkit. What doesn't work shall be told. If we are to progress, we need to research, investigate and examine.
Plus. I think it will be loads of fun.
Feedback. Anyone?