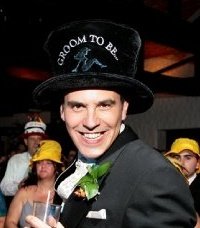 [This blog post is a rewrite of a Swedish post by Magnus Bråth who published his findings on the Swedish SEO blog sokmotorkonsult.se. If you want to do the same with any of my blog posts into your own language, please ask first.]
It is not usual that I do rewrites on this blog. However, since I get the question about static vs. dynamic URLs a lot, I thought this post might be interesting to rewrite for those of you who don't speak Swedish. Magnus Bråth, a Swedish SEO, with many years experience of building competitive performances within various sick verticals, made this tiny little test to see whether or not there was any sense in the assumption that Google didn't give any extra value to static or "user friendly urls". Google say's that they can read the dynamic ones equally well. As usual, a lot of people jumped to the conclusion that it was now as good to use dynamic urls. Some even said it would be better to use them. For some complex calendar or forum indexing this might actually hold. However, what Magnus found was that if you can keep the keywords in your URL, you are better off than if you don't.
Magnus test virtually went down something like this:
He wrote a blog post that he wanted to make rank for the Swedish keyword "installera antivirus" which logically means "install antivirus".
The URL contains the keyword "installera antivirus"
Nothing in the post else than this includes the first of the two words "installera" of the keyword
However, when you search for "installera antivirus" the post ends up as number 1
Perhaps Magnus only wants to show the strength of his blog but regardless of his reasons, this helps us draw the natural conclusion that it does effect indexing (at least, if not rankings as well) to use static and user friendly urls. If it wouldn't then his post simply wouldn't rank or be indexed due to the keyword being placed solely in the URL.
This also means that those of you talking about going to Google to know what the best advice on SEO is for the moment, just might consider thinking twice before talking to loudly. It just might be so that they "just don't tell the truth" all the time.
A simple but effective test to display something that a lot of people are thinking. Thank you Magnus for spending some time for sharing this test.