I thought I would write something about automation as I get many inquiries about this topic. What can be automated and what can not be automated online. My simplest answer is that everything can be automated. But most stuff shouldn't be.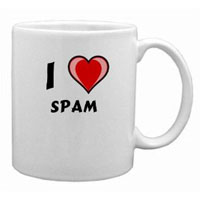 That's why I LOVE spammers
Spammers usually look at vulnerabilities on the web and try to exploit them in any way possible. They automate as much as possible as they shoot from the hip and try to make a hit. I tend to look at spammers to see what smart solutions they have made that I can use to make my work more efficient. I use them and their creativity to become better at what I do. If something can be automated, it should be. If something can be created easier, then it should be. There is no natural law that says all dialogue has to be between two people. The only law in any social interaction is that everyone should get something out of the dialogue. Think win-win and the rest will follow.
What is a good Social media Automation?
If I for example can generate an automated response that solves a problem for another person, then that is a GOOD solution. If I however do not solve the users problem, then I get a problem. Thus it is in both peoples interest to make sure that any automation you do in social media (in particular) helps to solve problems rather than create them.
This usually takes some initial hard, manual labor in the beginning, but saves LOADS of time once it is done.
If you are looking to automate parts of your social media work you really need to get a hold of some of the following:
You need some kind of blog or dated publishing system
You need an account at Yahoo Pipes
You need a really sound analytics tool such as Google Analytics
You need an account on Friendfeed, Tumblr or some other service that can repost messages on many different forums at once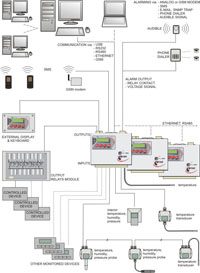 Automating your online data gathering
No, you do not need to buy your monitoring from an expensive consultant. You can behave like a spammer and have it created for you right away. Many companies use SERIOUSLY expensive services to collect "press cut outs" that is basically stories about the company cut out from news papers and put in a folder. YACK!!
It is retarded to pay for this service on the modern web. Just set up a spam-blog to do this for you. There are several autoblogging tools out there. My favorite is feedwordpress. It gives you ALL you need to collect everything that is said about you in the newspapers, in blogs etc.
Source, google news, twingly blogs, twitter search, youtube search, technorati search etc etc. Run it through pipes as I wrote in another post about "How to build a communicative Social Media newsroom".
You will get everything written about you on the web listed with author, date-time stamped, with all the content available right there in your own blog. Then it is all about design, how you want your news to look in order for you to view them the best way.
This enables you to easily see who writes about you the most, what do they write about and then you can focus on how to approach them.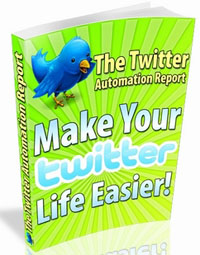 Automating Twitter activities
We all know that there is a load of twitter spam out there. I am currently constructing a post about 5 best way to spam Twitter. I think twitter spam is excellent. Especially since it works. There is no need to hate me for this. Twitter is an opt-in service and if people want to read my shit, then they are able too. How they find me is another question most easily solved by spamming the whole community.
With twitter spam I offcourse do not mean the @xxx spam that has become so popular of late. Ie you search for keywords and then use "@usrname – your ad + link" so that they see it no matter if they have opted in or not. With twitter spam I generally mean that you search for twitter users that tweet about some particular topic and then add all their followers.
Better yet, you make spammers that use this method add you. Basically what you do is that you set up a twitter account, then use friendfeed. In your friendfeed you add a couple of blogs that are related to the content you want to push out on twitter. Then you connect your friendfeed with your twitter account and voila… you are now writing keyword dense tweets like never before. You will eventually see all the keyword spammers out there add you like mad.
What you do now is you construct a script that adds everyone that has added them. Your hitrate will grow exponentially as these people have allready shown interest in this topic. Once your follower base is up to a certain level, they you switch and start posting manually in your feed, removing the friendfeed:er and you will be up and running in no time with an audience that like feeds with relevant links within this topic.
There are several other ways to automate your twitter activities but this is the best one I've come across so far as it really generates a relevant crowd in no time.
Continuing Automation
As I think the above written will hail down some comments from the "real person" activists out there, I will continue this topic in another post. (read, my ADD really doesn't want me to write more).
What are your thoughts on the topic?