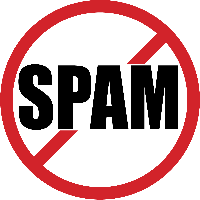 Have you had a distant colleague who tried to add you on LinkedIn? Perhaps a person you do not know, and most of all didn't know worked at the same company? Congratulations, YOU are a victim of the latest LinkedIn spam.
Virtually their tactic is like this:
They sign up for an account on LinkedIn
They compose a very short profile, usually without a picture
They write that they represent the same company as you do
They add a couple of people from that company – usually they add a couple of other spam accounts for that company, then they start adding "real people"
As people are often polite, they generally add these "as you are person I trust" invites. BUT have caution as this is one of the most dangerous types of online spam there is. As LinkedIn has grown to become one of the most trusted B2B social platforms online, it can have devastating effects if a person is able to hijack your brand by association.
The spammers often use a "ready" account (ie. an account that seems to be associated with a brand as it is connected to a lot of people from that brand) to start sales dialogues with other people. They extract important information that they then put in a CRM and sell to sales databases around the world. It is an excellent business as the Cost Per Lead in some industries can be ranging between 20 USD to 500 USD.
I hope you take care of yourself out there 🙂
//Jesper
Possibly related posts:
Related posts on LinkedIn