Trust Marketing – The evolution of data-driven decision making
This is my next book in the series of marketing books. The focus of this book is why we ended up where we are and what we had to learn from each of the 4 critical stages of marketing – Services, Platforms, Data, Trust.
As per usual I will explore the tactics of how you grow. However, the difference is that this time I will explain how you can do it ethically and aligned with user needs rather than making people do what you want them to do.
The book starts out by taking you on a journey from 1998 to 2016. It then puts these years into the current context we are in and looks to the future of digital tactics, what you as a marketer need to understand going forward and how to beat your competition today and in the coming years.
The book will be published in Swedish and later translated to English. The expected release date is the 15th of January for the Swedish book and the 14th of February for the English version.
Sign up if you don't want to miss the pre-order pricing, or if you want to participate in the launch (making the book free to you).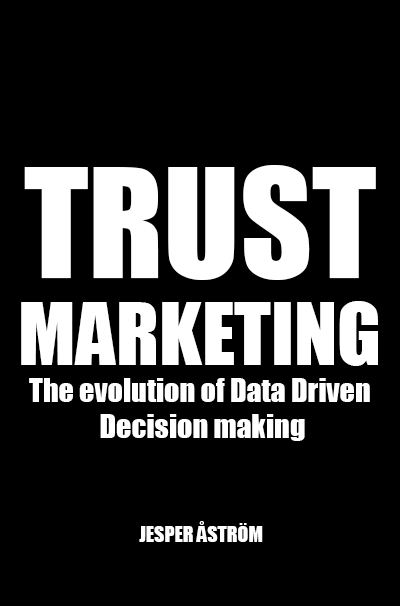 THE SYSTEM – Reverse engineering behavior, algorithms and mechanics to drive growth
A book about viral mechanics, methods and tactics that help you get your content from unnoticed to something people use to talk to each other with.
This is an opportunity to download "THE SYSTEM" for free. THE SYSTEM is a book about how to engineer viral success online and how to grow in a networked world.
I am offering this book under CC 3.0 which means you and use, alter, and even sell its contents if you want to build on it, as long as you reference this page or the book in a justified manner.
In 30 days from the time you download the book, you will be able to make a donation from zero to as much money you thought the book was worth through my Patreon page. (If you want to you can do that right away as well :D)