So, have you decided yet whether to use a Facebook Page, a Facebook Group, a Community Page or a Facebook App for your business? This post takes you through the major ups and downs of the different options you have on Facebook.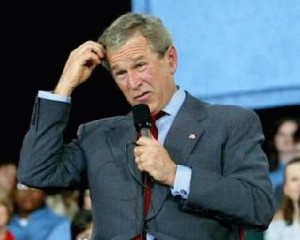 These are my opinions based on experiences from the Facebook platform. I need you to share your experiences from Facebook in my comment field. Too few people comment in this blog if I look to how many visitors it actually has. This pisses me off… hehe..
But we were talking about Facebook Pages, Groups and Apps. I should not dwell in my own misery anymore. Let's get to it. I can be a crybaby by myself instead.
When to use a Facebook Page
The short story:
Suitable for dialogue with fans, customers, partners
Not suitable for campaigns and time limited activities
Needs launch money
A Facebook Page shall be used when you have the ambition to make a lasting footprint on Facebook. Your investment to create a Page is extremely small when you look at time it takes to maintain it. The maintenance of a Facebook Page depends upon how big of a company you are and how successful you want to become. A Facebook Page doesn't launch itself, you have to support it with some kind of advertising or some kind of dialogue with your fans.
Once a Facebook Page is operational, has about 1000 fans or more, and you have built a tone of voice to communicate with your fans, then your page is a perfect launching platform for campaigns, offers and events. I say again: "it is a perfect LAUNCHING platform" but needs a wider purpose than just being a platform for short lived campaign.
The Facebook Page is in itself not suitable for sales oriented campaigns. Now I know that many people think that pages are good for this purpose so I will give you two KEY reasons to why they aren't.
1. Legal Reasons
The major problem with a page is that you legally neither own the relationship with your fans, nor do you own their user data. This sort of says it all. If you are to have any effect on the campaigns you run on Facebook you HAVE to own the data and the permission to use it. Otherwise I say you should put your money into other marketing baskets.
You can build wonderful relationships that increase your reputation, inbound links and word-of-mouth effect through a page. These relationships are however owned by Facebook when they communicated through the Facebook Platform.
2. Growth & Time Reasons
A Facebook Page does not grow in itself. Some organic growth occurs through on page interaction, but seriously the effect is highly unpredictable and needs the support of other advertising to grow at a rate strong enough to have any effect under a campaign period. Thus you have to launch it in some form or another.
Either through advertising on or off facebook, or through a constant presence in a blog or a twitter account or by reaching out to Facebook members. It doesn't launch itself. You need to update and maintain a good and responsible dialogue with the fans of the page and no matter how good your campaign or page is built, you will have to rely on luck if you are to meet any kind of ROI responsible goals in less than a year. (Yes, regardless of who you are.)
Don't argue with me on this one. (Yes, I am saying that to induce a reaction from you.) Big brands do gain a lot of followers in a short time, but then you have to ask yourself why they don't want to save that engagement? Ie. why shut down the page after a campaign period. Why throw away all that built value? Also. Big brands do a lot of advertising on or off facebook that creates the demand for the Facebook Page.
When to use a Facebook Application
The short story:
Suitable for time limited campaigns, games and direct sales
Great way to source information from your user demographics
Bad for long term relation building activities
Endless viral possibilities
Now if you cannot use a Facebook Page for your campaigns, then what should you use you might ask? Well, you should use Facebook Applications. First of all your Facebook App is hosted outside of Facebook but can utilize all the Facebook functionality. Thus you own that bitch. Secondly you can ask for special permissions and thus you can own the users information as well. Third, you can remove a Facebook Application when ever you feel like it. Forth, a good Facebook app builds upon user interaction with other users and thus it spreads organically.
You can do basically anything with this data and my heart bleeds when I think of all the possibilities here. However, most companies aren't smart enough to utilize this as they think that this kind of data and functionality should cost 2 million dollars and should take at least 2 years to develop a platform for. Give me a call… ok… if you want to do some seriously sick shit with Facebook Apps.
You can build virtually anything with Facebook Apps that is based on user interaction and social incentives. I recommend you brush up on your behavioral economics and then kick back and think creatively how you can utilize the power of conformity to get the data you need to make the perfect pitch to a customer.
Naturally a Facebook App needs to be launched. If you have a Facebook Page you can launch it as a tab on your page, if you run advertising you can run engagement ads. You basically decide the growth rate and then the application decides how far you reach organically.
When to use a Facebook Group
The short story:
Good if you need the exclusive touch
Good if you want to speak to your group members as a person and not as a logo of the page
Somewhat limited in that you cannot add apps, and other functionality to them
So, the least amended social sorority on Facebook – The Facebook Group. There is actually some purpose left to its existence. There is no other social clustering functionality on Facebook today that you can make exclusive. Facebook Groups works miracles this way. Especially if you are running focus groups on Facebook and want to invite specific individuals or if you are sharing data that shouldn't become public, then you can use a Facebook Group. You can make it feel exclusive unlike other things on Facebook.
When to use a Facebook Community Page
The short story:
Great for brand crowd sourcing and internal trend polling
Bad if you need control
If you want to crowd source specific segments or verticals in your brand the Facebook Community Page is excellent. You probably shouldn't do this if you are Tesco, but let's say you have a normal distribution in satisfaction amongst your employees, then a community page is perfect for public employee dialogue.
You will be able to spot internal trends in a flash as you will see their evolution on the Community Page. Once you have the permission from the users that have liked the page you can also create neat graphs you can run on your Intranet with the latest buzz from the people who say they like your brand. Cool shit.
Community pages are for those of you out there hard core enough to loose some of the control that a Facebook Page gives you. There are no fixed admins to a Community Page and it is supposed to work sort of like a Wikipedia article that is user generated and monitored. Sometime in the future I am sure they will also reflect the "truth" about your brand in the eye of the user.