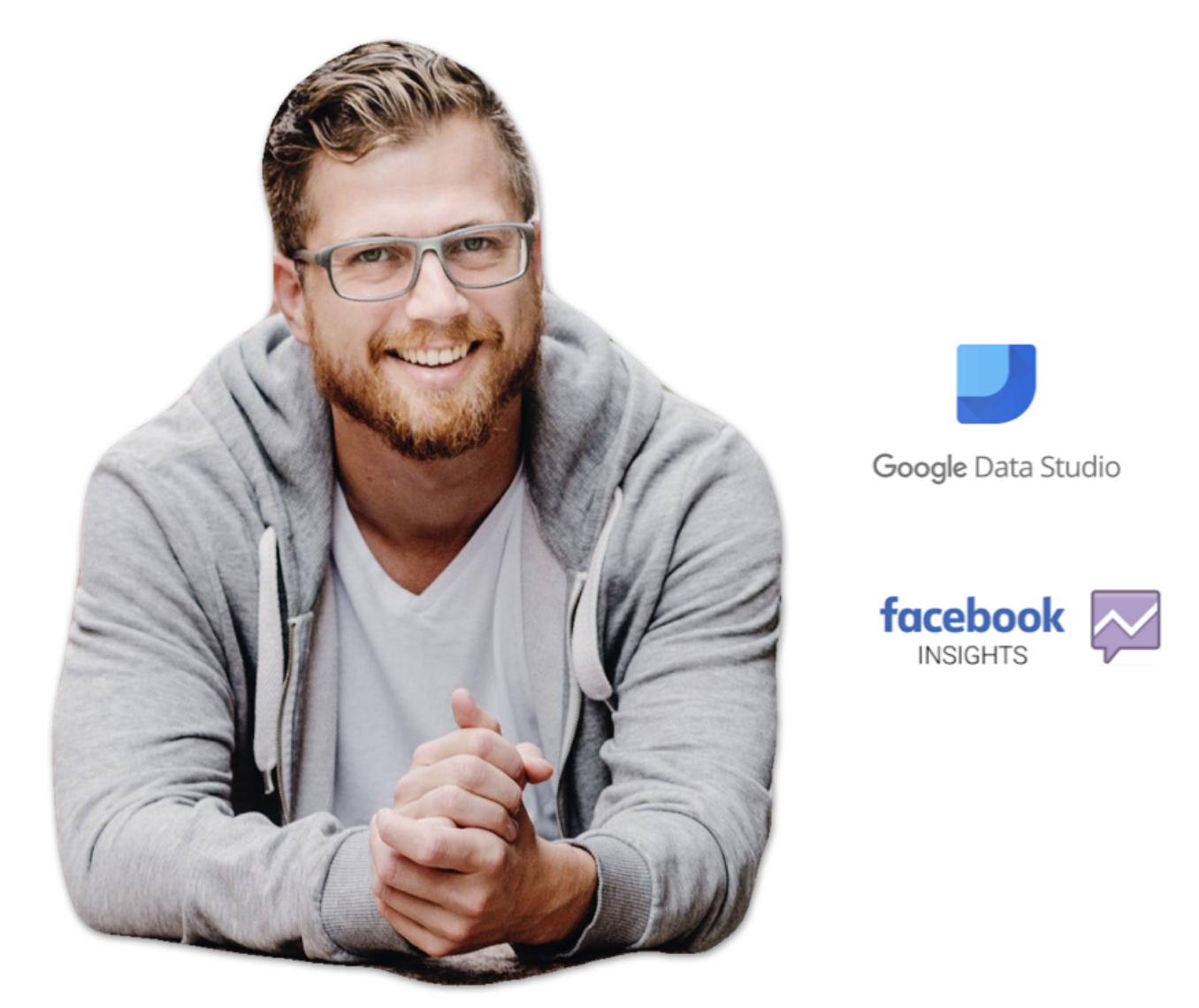 Get the Facebook Insights to Google Data Studio Template
Data templates for 2019 & 2020
Get the template that removes all duplication errors when importing Facebook Insights Data to your Google Data Studio
Keep signed up to get any updated templates for Facebook to Data Studio I will create
Get all new tools + Blog posts about how to work with Facebook and Google Data Studio
Avoid The Usual Import Problems
3 Calculated tabs, 12 monthly post tabs

Removes the duplicate error

Removes the error with reading files because of duplicate titles

Adds a source that enables you to sort by month easier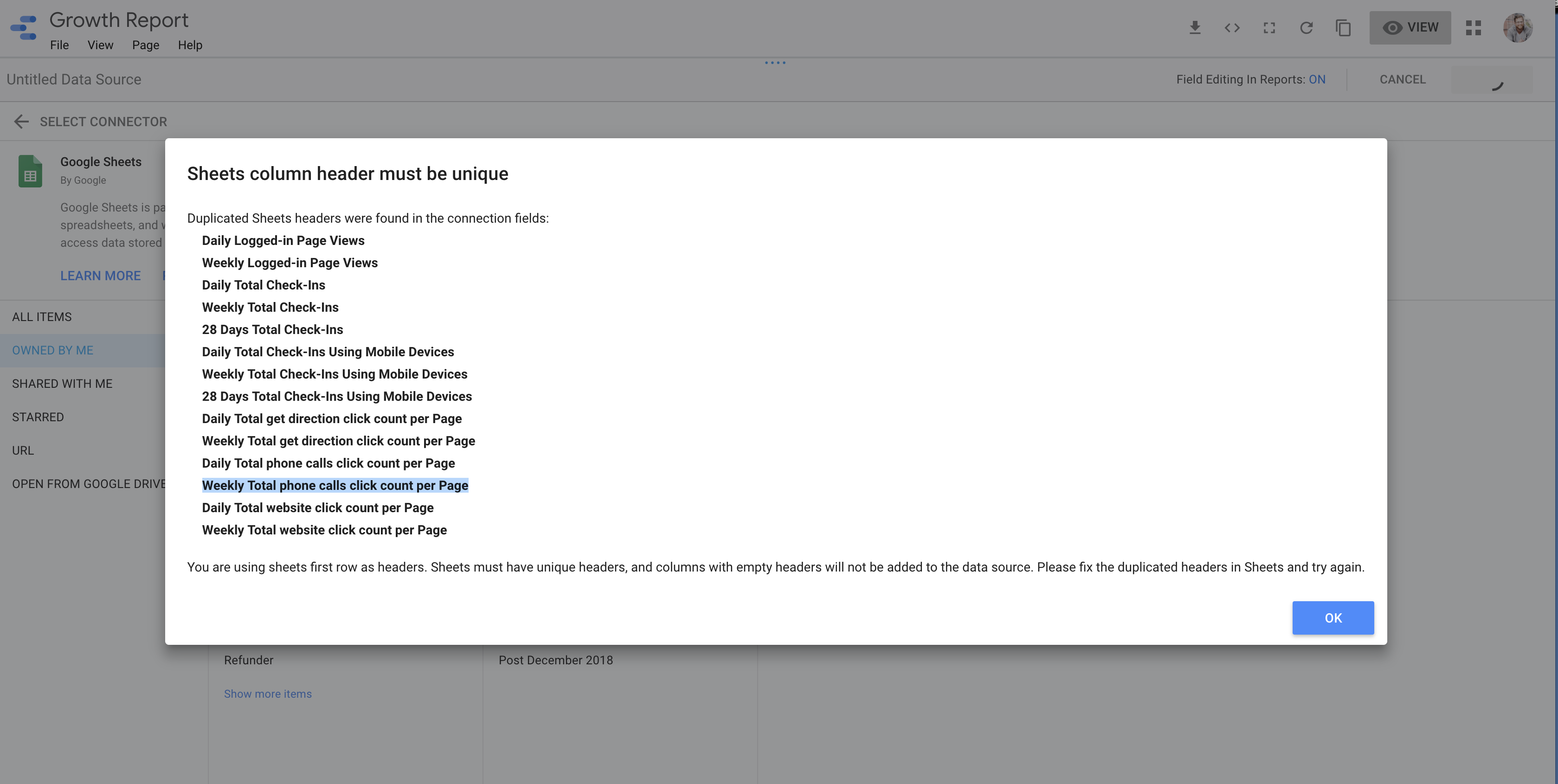 More Facebook Tutorials
Facebook Page, Facebook Connect or perhaps a Facebook Group? What really suits your company when trying to get involved on Facebook for the first time. How should you turn your Facebook engagement into bottom line revenue and how do you apply your common business sense in the Facebook environment?
This Facebook Tutorial page aims to give you the answer to most of those questions.
Should you choose a group or a page? Are you going to use your personal account or should you use a company account? On this page, I have stored some valuable posts I have written on the topic. I am currently writing 5-10 more posts on the topic so I'll hope this can be a full tutorial when I'm done.
As we all know, Facebook changes a lot all the time so please contact me if any of the information would get old or obsolete and I'll make sure to credit you with a link from the updated version.
Facebooks own Tutorial resources
About Facebook on Wikipedia
Facebook Page Tutorials
This first section talks about the basics. How can you set up a Facebook Page and what can you use it for.
Facebook Page Rules and Facebook promotional guidelines for Pages
Monetize on your Facebook Investment
This part of the tutorial takes aim at showing you how to make money from your Facebook investments. I will show some examples from companies making the most out of its Facebook presence.
Facebook Connect Tutorial
Facebook Connect is one of the most powerful tools to use when integrating your web presence with Social Media. There are several ways in which you can produce extremely use full connections between your online shop, blog and other member parts of your website. This tutorial aims at showing you some of these. Please contact me if you want me to write an article on something specific.
Facebook Video Tutorials
This tutorial is quite outdated, but it serves as a good beginners video to all the options available for your Facebook Page. As the Facebook Fan Page doesn't work this way anymore, you can ask me questions by e-mailing me and I'll write a post about the topic you want to know more about.
To watch all my video tutorials, make sure to subscribe to my YouTube channel